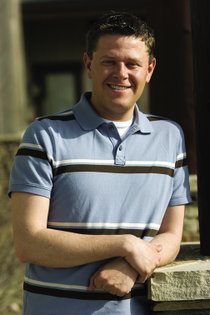 Recent Stories
Qualifying for the Colorado state track meet in five individual events was hard. Choosing not to compete at the state meet was even harder, and Soroco High School sophomore Chloe Veilleux said it took several days to truly accept that fate.

If Saturday brought a big surprise for the Steamboat Springs High School track team, Sunday brought big success.

Soroco junior overcomes bad memories to earn medal
The thought of the 100-meter hurdles at the state track meet didn't haunt Soroco High School junior Mattie Rossi in the philosophical sense. It haunted her in the "stay up at night" sense.

Hayden freshman Hannah Wilkie got the lead from the gun and never looked back as she ran to a state championship.

He set an ambitious schedule, he weathered months of training, injuries and illness, and after his three events at the state track meet, Kelley was undefeated.

The hopes and dreams of the Steamboat Springs High School girl track 3,200-meter relay team took a dive a month ago, or they seemed to, anyway.

Redmond, Kelley win events on state meet's first day
The first time Soroco High School sophomore Grant Redmond tried the high jump this spring, it ended in a bit of a disaster. The last time he high jumped in the spring, things went considerably better, and Saturday, he was one of two Rams to win a state championship.

Half a dozen members of the Nah-na-mah Culture Club from the Uintah River High School of Fort Duchesne, Utah, spent the day in Steamboat Springs Monday in a cultural exchange event arranged by Tread of Pioneers Museum and its director Candice Bannister.

The Steamboat Springs Running Series returns on Saturday for its second event of the season, the Spirit Challenge Race and Fun Run at Steamboat Springs Middle School.
Steamboat track team still at home
Now that weather has postponed the first two days of the state track meet, some local high school athletes have time to kill on the Front Range.