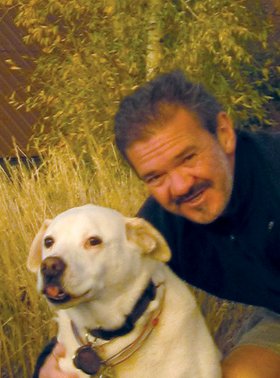 Todd Jeffrey Minch
November 20, 1965 - March 17, 2011
Todd Jeffrey Minch passed away March 17, 2011, at Yampa Valley Medical Center in Steamboat Springs from internal injuries suffered from a fall. He was 45.
Todd was born Nov. 20, 1965, in Portland, Ore. He was the eighth child of Jacob and Angelus Minch's nine children. Todd grew up in Portland and graduated from Central Catholic High School in 1984. He entered the Marine Corps in 1986.
Todd moved to Steamboat Springs in fall 1990, where he fell in love with the mountain life, becoming a classic Steamboat ski bum and taking on the nickname "Momo." Todd left Steamboat for a while, living in Grand Cayman for a year and at another time living in Portland. He always returned to Steamboat.
Todd met Shari Gleason in 1997 and after his return to Steamboat in 2006, they were married.
Todd leaves behind his wife, Shari Gleason; his siblings, Sandra, Ronald, Deborah, Douglas, Daniel, Steven and David; 17 nieces and nephews; one great-nephew; and friends and loved ones.
Todd touched the lives of countless people with his charisma and charm, and he will forever be remembered in the hearts of all.
A memorial celebration of his life was held March 25 at the Steamboat Springs Community Center. A memorial service is being planned in Portland, Ore., for May 22.
Donations may be made to the Todd Minch Memorial Fund at Bank of the West.