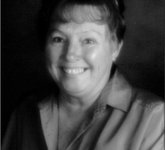 Z. Jeweldene "Jeri" Thompson passed away peacefully in Arvada, CO. Jeri was born in Greenwood, Arkansas to Olan and Eva Nelms but spent most of her life in Southern California where she was a travel agent and the owner of ...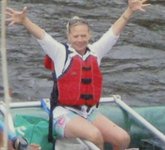 Pam (Woodsie) Turner, our spirited friend, left this world on November 28, 2013. Pam was born on September 7, 1949 in Portales, New Mexico. She grew up in Grants, New Mexico and graduated from Eastern New Mexico University with a ...
Thomas Bryan Smith was born in Craig, Colorado, October 7, 1959 to Tom and Inez Pankey Smith. He passed away on November 21, 2013 at St Mary's Hospital in Grand Junction, Colorado, after a fall at work. Tom is survived ...
Glenola Southard, 99, died in Cottonwood, Ariz. She was a former resident of the Doak Walker Care Center. Glenola is survived by her daughter, Jayne Hill and husband, Ed; a second daughter, JoAnne Bernasek, four grandchildren and two great grandchildren. ...
Hedwig "Edna" Huron, a Routt County resident, died Nov. 23 at the Haven Assisted Living Center. A memorial service is at 4 p.m. Nov. 27 at Yampa Valley Funeral Home. For more information, call 970-879-1494.
Arlyle C. Standish, 93, of Steamboat Springs, Colorado, passed away on November, 23, 2013. Arlyle was born in Plymouth, Wisconsin on November 25, 1919. She married George O. Standish in 1943; they were married for 57 years before he passed ...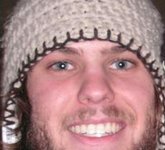 Sean Luke Forney, beloved and cherished son of Greg and Julie and treasured brother of Scott tragically passed Nov. 18, 2013. We celebrate his life, his spark, his love and his incredible being. Sean was welcomed into our lives on ...
Steven Everett Tripp passed away in his home on Wed., Nov. 13, 2013, at the age of 48. After battling brain cancer for 3 1/2 years, Steve died peacefully in his sleep while under the care of hospice. Born on ...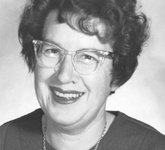 Sheridan, Wyo.
Verda Mae (Dinius) Taylor of Sheridan, Wyoming, passed away on November 10, 2013 at the Green House Living for Sheridan. Verda was born on May 29, 1930, in Steamboat Springs, Colorado. She was the only child of the late Archie ...
Fred Goodman, born July 12, 1936, died Monday. A service will be held at 11 a.m. Monday at the St. Mark's Episcopal/Lutheran Church, 657 Green St. in Craig. Lunch will follow the service. Any flowers can be sent to the ...
Bethel (May) Ravenscroft, 100, of Steamboat Springs, died Thursday at the Doak Walker House. A memorial service will be set at a later date. Yampa Valley Funeral Home is in charge of arrangements.
Oak Creek
Harold Williamson II, 83, of Oak Creek, died Sunday. A short graveside service will be held at 1 p.m. Saturday in Oak Creek. A celebration of life will be held in the Oak Creek area, and details will follow at ...
Routt County
Trudy D. McCardle, 64, of Routt County, died Saturday. A memorial service will be held at 10 a.m. today at St. Martin of Tours Catholic Church in Oak Creek. For more information, call Yampa Valley Funeral Home at 970-879-1494.
H.C. Pace III died Sept. 28. A Southern-style celebration of life will be held from 4 to 7 p.m. Saturday at the Masonic Hall, 111 Eighth St., in Steamboat Springs. Call Marci Valicenti at 970-846-9224 for more information.
Ruth E. Hammond (Babbs), 96, passed away Nov. 4, 2013. She was born Oct. 18, 1917. She grew up near Mount Harris. A funeral service will be held in Lakewood. For further information, call Joann at 303-464-1947.