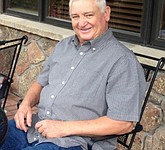 God called Clarence Ethan Babcock (known to many as "Hot Shot") up to be another warrior in Heaven on May 13, 2017 due to an aggressive battle with lung disease. He was born August 20, 1946 to Clarence and Laverne ...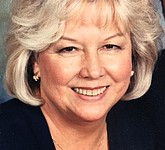 Steamboat Springs
Jane Ann Sacher 10/3/1940 - 5/11/2017 Jane Ann Sacher (76) of Steamboat Springs departed this life May 11, 2017 just a few days before Mother's Day. Her husband Eric and youngest daughter Carrie were by her side. She had lived ...
Memorial services for JD Hays have been rescheduled for 3 p.m. June 9 at the Strings Music Pavilion. In lieu of flowers, the family suggests contributions be made to The Wounded Warrior Project at woundedwarriorproject.org.
Wendy Lacko, also known as Wendy Wildfeather, 52, passed away May 5, 2017, at Yampa Valley Medical Center in Steamboat Springs with her loved ones by her side. A celebration of life will take place from 3 to 5 p.m. ...
Dorothy E. (Strear) Williams October 2, 1920 -May 1, 2017 Dorothy E. (Strear) Williams passed away May 1, 2017. She was born October 2, 1920. At the age of seven she traveled by covered wagon with her parents Orville and ...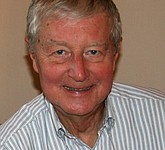 Chicago, Illinois, Steamboat Springs
Charles J. Sindelar, Jr. May 29, 1937 - May 12, 2017 Charles J. Sindelar, 79, died in Chicago on May 12, 2017 of cancer. He is survived by his wife, Nancy (Wendt), two children, Charles J. Sindelar III (Rebecca Troha) ...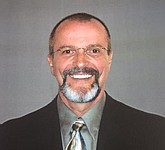 Steamboat Springs
JD HAYS JR 1945 - 2017 JD Hays, beloved husband and father died Saturday, May 13th at his home in Parker, Colorado surrounded by loved ones. JD was a proud member of the Steamboat Police Department from 1980 until his ...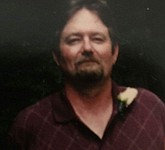 John William Miles was born January 26, 1957 in Oak Creek, CO. He passed away of natural causes in his home in Roy, UT May 4, 2017, He was a gentle giant; an extremely loyal and loving man who put ...
L. Glenn Barber, 86, died on December 23, 2016 surrounded by his family in Loveland, Colorado. Glenn was born to Lyle and Fern (Bartholomew) Barber on January 22, 1930 in Steamboat Springs, Colorado. Glenn graduated from Steamboat Springs High School ...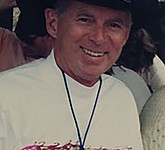 Foster Tudor, 82, of Steamboat Springs, Colorado, passed away peacefully at home with his wife, Gwen, by his side on May 7, 2017. Foster was born to Harlan and Pearl Tudor on January 1, 1935, in Indianapolis, Indiana, where he ...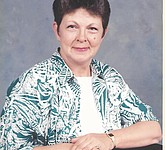 Craig
Joy J. Hammat, born April 1, 1939, passed away in her home on April 17, 2017. Joy was preceded in death by her husband of 37 years, Joseph A. Hammat Jr, her parents, Harold Lyman Allen and Mary Irene Robinson ...
Hayden
Dorothy Williams, long time Hayden resident, died Monday, May 1, 2017 at The Sandrock Ridge Care Center. At Dorothy's request, no services will be held.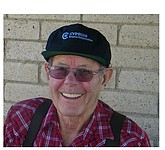 Gordon Ray Steele passed away from Black Lung at the age of 83in Yuma, AZ on April 24, 2017. He was born in Oak Creek, CO on April 9, 1934, and married his wife, Betty Perkins Steele, in 1955. They ...
Fort Collins
William V Taylor, 85, of Fort Collins, passed away April 24, 2017. A former Hayden resident and employed by Colorado Ute/Xcel, he is survived by his son Kevin Taylor of San Diego and his companion Aine Barrett of Fort Collins.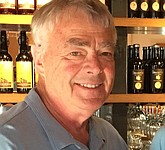 Centennial, CO
Jack M. Vaughn July 25, 1950- April 19, 2017 Jack passed away on April 19, 2017 due to complications from acute kidney failure and pancreatic cancer. He died peacefully surrounded by family. Jack was born on July 25, 1950 in ...