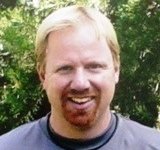 Scott C. Ryan, age 50, son of Frances and the late William C. Ryan of Glen Ellyn, Il died peacefully in Boise, Idaho surrounded by his loving brother and family Bill, Jeannine and Molly Ryan. He was an avid sports ...
Steamboat Springs
Carol Sue Bolen, 70, of Steamboat Springs, died Wednesday. Memorial services are pending.
Oak Creek
Kirk Anthony (Little Head) Wishon, 52, of Oak Creek, died Oct. 12, 2014. A celebration of life will be held at 11 a.m. Saturday, Oct. 25, 2014, at the Yampa Valley Funeral Home. In lieu of flowers, you can make ...
Steamboat Springs
Barry L. Traverse, 57, of Steamboat Springs passed away Oct. 1, 2014. There will be a memorial service held on Sunday, Oct. 19, 2014, at the Euzoa Bible Church at 6:30 p.m. For more information, please call the Yampa Valley ...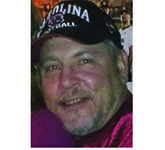 Christopher Allen White, 49, passed away on September 29th, 2014. Chris was born in Columbia, SC. Chris lived in Steamboat and worked at Snow Bowl, Sears and Steamboat Motors. He is survived by his beloved wife Nina, daughter Savannah, brother ...
Daniel Ryan Bensenberg, 38, passed away October 6th, 2014 as a result of a tragic accident. He also battled cancer for the last three years. A native and a lover of the outdoors, Dan enjoyed his youth in Steamboat before ...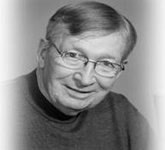 Fort Worth, Texas
FORT WORTH -- Benjamin Milton Jones, 81, passed away peacefully, surrounded by his family at the Stayton, his home in Fort Worth on Thursday, October 9, 2014. Private Memorial Service. Ben was born December 18, 1932 in Olustee, Oklahoma to ...
Mary Margaret Duckels, 94 of Fort Collins, Colorado died on October 4th 2014. She was born in Denver on June 19th 1920 to Arthur and Mary Anna (Lehman) Fitzpatrick. Mary grew up on a dairy farm and orchard in Aurora ...
Hayden
Robert "Bob" McKune, of Rangely, died Saturday, September 27, 2014 at The Doak Walker House at Casey's Pond Senior Living. Private services were held. Memorial donations can be made to VFW Post #4264 in care of Grant Mortuary. A public ...
Lee Emery, 67, former longtime resident, died Wednesday, Oct. 1, 2014, in San Antonio, Texas, after a courageous battle with leukemia. Lee's humor, beauty, intelligence and love for animals will be sadly missed. A celebration of her life will be ...
Kelly Ann Klosterman (born Kribs) 29 Jun 1940 - 26 Sep 2014 passed unexpectedly and quickly 25 Sep 2014, in the company of her dear friend in the mountains near Hayden CO. Pronounced dead on Friday, Sept. 26th at Yampa ...
Jean Benton, 69, of Steamboat Springs, died Sept. 29, 2014. There will be a Funeral Mass at Holy Name Catholic Church at 11 a.m. Saturday, Oct. 4, 2014. In lieu of flowers, memorial donations can be made to the Jean ...
Daniel J. Woycio died Thursday, Sept. 25, 2014, in Phoenix, Arizona. There will be a service held Saturday, Oct. 4, 2014, in New Kensington, Pennsylvania, at Rusiewicz Funeral Home.
Robert Ira McNeill died Sunday, Sept. 21, 2014, in Dillon, Montana. "Bob" was a resident of Steamboat Springs for 30 years and father of 1976 and '80 Olympian Chris McNeill and father of daughter Kim, a downhill racer.
October 25th 1948 to September 17th 2014 Rod Poland lost his 6 month courageous battle with Cancer. He and his family lived in Steamboat from 1977 to 1988. Rod loved life and being with his family and had many friends. ...