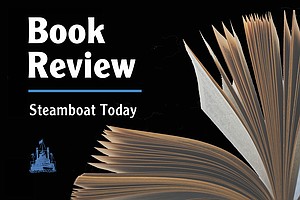 'The Tea Girl of Hummingbird Lane,' by Lisa See
I've been a huge fan of Lisa See ever since I read "Snow Flower and the Secret Fan." I was looking forward to reading her new novel, "The Tea Girl of Hummingbird Lane," and it did not disappoint.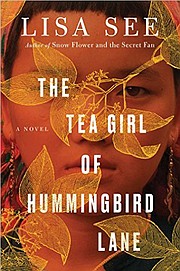 See certainly knows how to tell a fascinating story about women, while educating her readers about a small part of the Chinese culture: Her latest novel is about the Akha minority and the culture of Pu'er tea. I devoured this absorbing story.
Li-Yan was born into a tea-growing family in a small, obscure mountain village within the Yunnan Province of China, far beyond modern influences. Working daily to care for the sacred tea trees, then picking and cultivating rare Pu'er tea leaves, barely provided enough money for the ethnic mountain families to survive.
Growing up in the Ak-ha tribe in the 1980s was not easy for a woman. Li-Yan's life was immersed in cultural taboos, superstitions, restrictions and curses. When she became pregnant out of wedlock, Li-Yan was forced to abandon her child, leaving her newborn daughter at the door of an orphanage, with no more than a tea cake from her secret, ancient tea trees. It was imperative to Li-Yan's future that no one discover she had born a child, for fear of banishment from her village or worse, killing of her newborn.
Li-Yan envisioned her future following the Ak-ha ways: tradition, routine, marriage and cultivation of the unusual and famous Pu'er Tea for the rest of her life. Nevertheless, circumstances, devastating, as well as positive, allowed Li-Yan to determine her life dream. Her strength and resilience endured, allowing Li-Yan to be in the perfect place at the exact time when tea hit big in the world. Her tea wisdom allowed her to become a successful businesswoman. She struggled to find a balance between her Akha upbringing and the modern changes in China.

Several themes were intricately woven into this amazing story. See immerses the reader into the Chinese tea culture, from small village harvesting to a world-wide business. Enter the world of tea connoisseurs, who discuss vintage, harvests, seasons, geographic source, weather and, of course, age, as it relates to taste.
Chinese culture and beliefs are also explored throughout this story. I was intrigued by the rich and unusual Ak-ha tribe's traditions and taboos, such as Swing Festivals, childbirth and human rejects.
Furthermore readers gain an understanding of the ramifications of China's cultural revolution, especially on the peasant villages. and of Chairman Mao's Thirty-Years No-Change Policy.
See also provides an insightful look at the effects of Chinese children adopted by American parents. Her story portrays the deep-rooted love of mothers and daughters.
"Rice is to nourish. Tea is to heal. Always remember that food is medicine and medicine is food." These were the words Li-Yan's mother spoke to her.
Now, settle down with a cup of tea, drink the history of this medicinal tonic and enjoy the story you are about to read.
This book is available at Bud Werner Memorial Library and Off the Beaten Path.
Virginia Denucci is a bookseller at Off The Beaten Path.