The Colorado Division of Wildlife is reminding people to keep their distance from wild animals. Often, well-meaning people try to provide assistance to young animals that appear to be abandoned, according to a news release.
"We know most people mean well," Erin Serfoss, Colorado Division of Parks and Wildlife Customer Service Representative in Grand Junction, was quoted as saying. "But picking up a healthy, young animal and bringing it to us or a vet for help is often the worst thing they can do. In the majority of cases, the young animal is much better off left alone."
Handling most wildlife is also illegal. People attempting to rehabilitate animals without authorization from Colorado Parks and Wildlife face stiff fines. Additionally, wildlife can carry diseases, and handling it can lead to human illness or serious injuries from scratches and bites from sharp teeth and claws, according to the release.
"For their own safety, as well as the safety of the animal, people should not handle wildlife," Trina Romero, watchable wildlife coordinator for Parks and Wildlife, was quoted as saying. "If after careful observation, it appears that an animal does need human intervention, the best course of action is calling a wildlife officer."
Resurfacing project on US Highway 40 is ongoing
The Colorado Department of Transportation is working on a $3.7 million highway resurfacing project on U.S. Highway 40 near Hayden between mile markers 108 and 114. The project slightly overlaps the existing $1 million Mount Harris Canyon rockfall mitigation project. Work on both projects is expected to last until August.
Crews will be working from 8 a.m. to 4 p.m. Mondays through Fridays, and there will be some work from 7 a.m. to 7 p.m. Saturdays. Drivers should expect wait times of as much as 20 minutes during construction hours and are asked to plan for delays.
South Routt residents also should expect 15-minute delays between mile markers 55 and 58 near the entrance to Oak Creek Canyon, where there will be one-lane alternating traffic from 9 a.m. to 6 p.m. Mondays through Fridays. CDOT crews are working on a project that began in summer 2011 to straighten out curves, flatten hills, widen shoulders and remove some terrain features that obstruct drivers' vision. The $12.1 million project is scheduled for completion in November.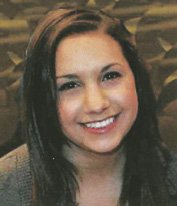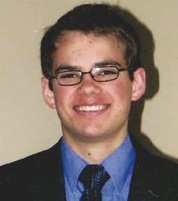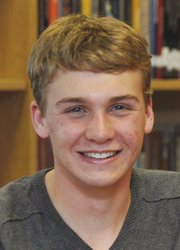 Yampa Valley Electric sends students to Washington, DC
Yampa Valley Electric Association selects two Routt County high school students each year to attend the National Rural Electric Cooperative Association Youth Tour in Washington, D.C., which is designed to help students understand the nation's democratic government, according to a news release.
This year, YVEA sent Steamboat Springs High School junior Miranda Salky and Christ Covenant Academy junior Brian Pederson, whose parents live in Hayden, on the seven-day trip. The trip began in Denver, where the two toured the Capitol and the Tri-State Generation and Transmission facilities. In D.C., the students visited attractions including the U.S. Capitol, the National Archives, the White House, Arlington National Cemetery, the Holocaust Museum, the Smithsonian Institution, several memorials and more.
Owen McIntosh, a 2012 Steamboat Springs High School graduate, was one of two students selected to attend the 2011 Youth Tour, during which he was elected to be the national representative for Colorado on the National Rural Electric Cooperative Association Youth Leadership Council. That role had McIntosh attend a leadership workshop and lobby for electric issues by speaking with state senators.
US Forest Service reminds of road and trail projects
The U.S. Forest Service is reminding residents of road and trail projects under way in the Hahn's Peak/Bears Ears Ranger District and Routt National Forest. Projects include hazard tree removal and fuels reduction and may result in road and trail closures, according to a news release.
Closed roads include:
■ Forest Service Road 60 (Buffalo Pass Road) is closed from the first gate at Dry Lake parking area to the summit through Sunday.
■ F.S. roads 251 and 303 in the area of Harrison Creek on Rabbit Ears Pass.
■ F.S. roads 433 and 44 north of Seedhouse Campground.
Emerald City Opera offers class through CMC in July
Emerald City Opera offers an opera appreciation class through Colorado Mountain College on Mondays in July starting July 9. The class called "What's Opera Doc?" will be led by Emerald City Opera founder and Artistic Director Keri Rusthoi, who will lead students through an in-depth exploration of the organization's 10th anniversary summer production, study the libretto and discuss the 2012 cast. Register online at http://webadvisor.coloradomtn.edu with course code MUS-901-SB01 or by calling 970-870-4444. The cost is 50.
Entry forms are accepted for 2012 July 4th parade
Entry forms for this year's Fourth of July Parade, presented by Yampa Valley Bank, are available. Only 60 parade entries will be accepted. The parade theme is "Red, White and Yampa Blue." Applications are available at www.steamboatchamber.com on the Fourth of July celebration event page or at the Steamboat Springs Chamber Resort Association visitor center, 125 Anglers Drive. Contact Maren McCutchan at maren@steamboatchamber.com or 970-457-4529 with questions.