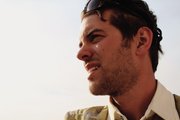 Less than a year ago, I lived near the confluence of two great trout rivers in western Montana. A trout town, if you will. But as luck would have it, I took a chance and pedaled away from my home on the trail less traveled.
That trail was the Great Divide Route, the longest off-pavement bike route in the world. Commencing in the vast sage filled flats of New Mexico, the route would take me 2,700 miles along the backbone of the west, wending through five states and two international borders en route to the finish in the Canadian Rockies of Alberta.
Sometimes, life and adventures come full circle, and mine did roughly halfway through the ride along the verdant banks of the Yampa River. Eight years earlier and fresh out of college, I had called Steamboat home. Now, the route's gravel and dirt trail gave way to a brief interlude of pavement as I rode through town on the Yampa River Core Trail.
Over my right shoulder to the east, a yellow sun bore down on Mount Werner's aspen glades, threatening to melt off the last strongholds of winter's bountiful snowfall. It was on that mountain where I met my wife and taught skiing. Over my left shoulder and to the west, I admired the rolling green terrain of Emerald Mountain and reflected on cold nights under the glow of Howelsen's lights as I coached for the Steamboat Springs Winter Sports Club.
Life took me away from Steamboat after that season, and riding along the Core Trail, I was reminded how much I missed the community. During my leisurely cruise along the river, I chatted about bikes at the many great local shops. Toward the north of town, I stopped to watch kids speed around on bikes as they learned about cycling through the Bike Rodeo program. Later, I rested in the shade of aspens and flipped through the first edition of the Steamboat Bike Guide, marveling at the many cycling options the community supported. Then, I pedaled north to Banff and the finish.
After two months on the trail, I completed the Great Divide Route. During the adventure, I pedaled through deserts, mountains and vast plains — some of the most impressive biking terrain the West has to offer. Through it all, Steamboat stood out as one of the greatest cycling communities on the route.
As luck would have it, the curse of the Yampa rang true. I now am back home in Steamboat Springs, excited to be directing the Steamboat Springs Bike Town USA Initiative. My wife and I returned for the cycling and for the skiing and for the rivers, mountains and community that make Steamboat the ski and bike town we all love.
Doug Davis is the director of the Steamboat Springs Bike Town USA Initiative. He can be reached at doug@steamboatbiketown.com.