Wednesday, September 26, 2007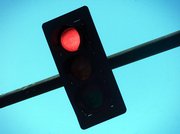 Steamboat Springs — If anything was learned during Tuesday's Steamboat Springs City Council meeting, it's that solving the city's transportation issues will be an arduous process.
The City Council discussed the issue after a presentation on the subject by Planning Director Tom Leeson, Transportation Director George Krawzoff and Public Works Director Jim Weber. The three men outlined past transportation studies and approaches, current transportation policies and possible future steps for an issue that has gained renewed interest because of booming growth and the expected development of a major parcel of land west of the city.
Although future growth - led by the Steamboat 700 development that could add about 2,000 homes on 700 acres west of Steamboat Springs - may have spurred Tuesday's discussion, city staff noted that traffic concerns have been around for decades.
"This is not a new issue," Leeson said, holding up a 1973 study on the subject. "There are geographical forces that constrain what we can do. We are a one-road town."
During public comment, lifetime Steamboat resident Steve Elkins noted the issue dates back even further. Elkins said his father, as mayor of Steamboat in the 1960s, had an idea for a bypass going over the top of Howelsen Hill. Elkins believes that proposal, which is similar to one recently presented by Steamboat resident John Fielding, is still viable.
While that option and other bypass alternatives may be possible, they all face substantial challenges. A bypass or expansion of existing roads south of downtown could destroy the character of Old Town. An expansion of Yampa Street would cut downtown off from the river. Expanding Howelsen Parkway may degrade public park facilities at Howelsen Hill. And going over the top of Howelsen Hill on Emerald Mountain would intrude on valued and preserved open spaces.
"You seem to be on the horns of a dilemma," Krawzoff told City Council.
Any option also would face significant funding hurdles, and there isn't much hope for help from state or federal transportation funds. County Commis-sioner Diane Mitsch Bush, who also is vice chairwoman of the Colorado Department of Transportation's Northwest Transportation Planning Region, said transportation budgets are in the midst of what has been called a "quiet crisis." She said transportation budgets are primarily made up of gas taxes that have not been raised since the 1990s, even though costs have skyrocketed and cars have become more fuel efficient, decreasing the amount of gallons on which taxes can be colleted.
"We are in big trouble both at the state level and the federal level," Mitsch Bush said.
It's also unclear how effective a bypass would be in relieving traffic on U.S. Highway 40 through downtown. One estimate made Tuesday night is that residents - who may not use a bypass for short trips about town - constitute 75 to 80 percent of that traffic. Leeson said increased capacity alone won't solve the city's problems and that efforts to increase the viability and use of public transportation should be part of the solution.
"You can't pave your way out of this problem," he said.
In other action
- The transportation discussion wasn't limited to a bypass through downtown. Council members also talked about a multi-year project to improve infrastructure at the base of the Steamboat Ski Area.
Consultants gave a presentation on future mobility and transportation issues on the mountain, sought direction from council and asked them to consider questions such as how they want people to travel to the ski area.
- Redevelopment Coord-inator Joe Kracum provided a construction update, telling council members that base area construction is one week behind schedule and has been complicated by recent rains. Also, a temporary Burgess Creek culvert in place while the permanent culvert is being replaced was damaged recently, leading to minor flooding in the Steamboat Ski & Resort Corp.'s gondola building. Kracum said none of the contractors working in the area have admitted to damaging the culvert. Insurance investigators are examining the damage.
"The damage to the culvert was pretty severe," Kracum said. "It is an unfortunate situation, with the most unfortunate thing being that someone is unwilling to tell the truth."
- In budget discussions scheduled for next week, Kra-cum urged City Council to allocate more money toward the upkeep of the new public amenities being added on the mountain, such as recently installed signs.
- The council discussed who should be responsible for the operation and maintenance of some of the redevelopment authority's improvements on private property - such as a proposed promenade around the base of ski area. Kracum said some of the private property owners are against language leaving them responsible for operation and maintenance costs "in perpetuity." Council was unwilling to budge on that language, however, and claimed private property owners should be grateful for the public improvements on their land and willing to take over the cost of maintaining those improvements after the city makes the investment to construct them.
- City Council considered the second reading of an ordinance amending the municipal code. On a staff recommendation, City Council chose to remove some of the revisions to the code - such as one dealing with wetland setbacks - from consideration to allow for further discussion.
To reach Brandon Gee, call 871-4210 or e-mail bgee@steamboatpilot.com