Tuesday, September 25, 2007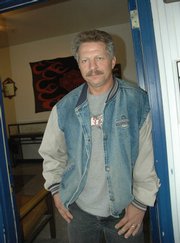 Hayden — Like any decision in life, Hayden Mayor Joseph Schminkey said his decision to resign came with pros and cons. But in the end, Schminkey said it was the ethical choice to make.
"I have a piece of property that I'm going to be moving to outside the city limits," said Schminkey, who noted that the mayor of Hayden is required to live within the town.
Schminkey announced his resignation, effective Oct. 1, at a Hayden Town Board meeting Thursday. Mayor Pro Tem Charles Grobe, a former Hayden mayor himself, will assume Schminkey's responsibilities until the Town Board names a replacement, a move expected to occur in mid-October or early November.
Schminkey, who owned Iron-horse Automotive in Hayden, said he has leased his business and home and will enter a semi-retirement at his new home outside of the town. Hayden Town Manager Russ Martin agreed that Schminkey was making the right choice in resigning, even though there may have been loopholes that would have allowed him to stay on as mayor.
"He believes, and I agree, that he could not go on as mayor the right way," Martin said. "And Joe has always done things the right way."
Martin described Schminkey as efficient and dedicated and said he hopes the town's next mayor shares those qualities. When asked if Schminkey's resignation puts the town in a difficult spot, Martin said, "It does, and it doesn't." Martin said he works with the mayor on a day-to-day basis, so while Schminkey will be missed, Grobe will step into that role rather seamlessly.
"There's no panic in the streets," Martin said.
Martin said the biggest challenge will be the uncertainty surrounding the mayor position. The Town Board may appoint whomever they like to finish Schminkey's term, but that appointment will only last until April, when an election will be held.
"From that standpoint, we all look forward to what will happen in April," Martin said.
Schminkey was elected mayor in April 2006. Prior to his election to mayor, he spent four years on the Town Board. Throughout his service, Schminkey said he is most proud of the equality with which he treated everyone and the way he approached decisions without bias.