Sunday, September 9, 2007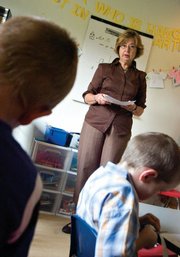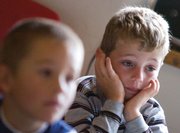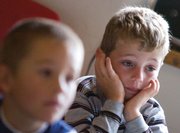 Steamboat Springs — Steamboat Springs School Board President Denise Connelly addressed a former School Board six years ago in the hopes of getting a full-time, district-wide kindergarten program implemented in Steamboat.
"I was part of a group of parents that asked if getting it passed was possible," said Connelly, who noted she was told funding concerns prevented moving the program forward.
"Kids are so capable of picking things up at such an early age," she said. "A lot of our kids are going to preschool, and they are in the habit of being in a classroom environment. Kindergarten used to be a time of adjustment of leaving home, and we are so far from that now, and we need to take advantage of it and make it an educational experience."
On Monday, Connelly will be sitting on the opposite side of the table as the School Board looks to resurrect the call for an all-day kindergarten.
"I hope to get the ball rolling on this," Connelly said. "This is some
thing the community has asked for, and we are trying to find a way to get it done."
It is not mandatory to attend or provide kindergarten in Colorado, but there currently are 118 students in half-day kindergarten programs at Soda Creek and Strawberry Park elementary schools.
As Steamboat Springs School District officials debate how to expand half-day kindergarten to full-day, neighboring district superintendents Mike Luppes in Hayden and Kelly Reed in South Routt tout their districts' full-day kindergarten programs.
"We've had full-time kindergarten for years," said Reed, who noted the program is free to all parents. "It is something that has always been a priority to the parents of South Routt. We have absorbed the cost, because we felt they are worth the benefits to students."
In Hayden, Luppes said last year's expansion to a full-day kindergarten program was "absolutely wonderful."
"Obviously, there's the additional seat time for students in schools," said Luppes, who noted the program costs parents $7 per school day.
"There is more learning experiences, and reading readiness levels for all students in kindergarten was greatly increased," he said. "It makes for good, healthy, well-rounded kids and students."
Luppes noted that, for $7 per day, the full-time kindergarten program is a deal for working families, as opposed to day care options that can cost up to $50 per day.
"Our goal is to work really hard so that any parent that wants their student in full-day (kindergarten), there is a way to do it," he said.
In Steamboat, director of finance and acting superintendent Dale Mellor said the district would need almost $200,000 more a year, just for personnel costs, to expand kindergarten to a full-day program.
"That doesn't include the additional supplies, desks and computers," he previously told board members.
Board member John DeVincentis said at the board's previous meeting that space has been reserved for additional kindergarten rooms in the new Soda Creek building, which is expected to open sometime during the 2008-09 school year. He proposed splitting the extra cost of implementing full-day kindergarten among participating families.
"That comes out to be about $1,600 a year for full-day kindergarten, which is a bargain for working families compared to full-day day care," said DeVincentis, who noted many families pay up to $55 per day for day care. "Over the course of the year, that's one-tenth what they would have paid."
Connelly said an additional option may be asking the Education Fund Board for funds from the city's half-cent sales tax to expand kindergarten to full day, but an exploratory committee must be commissioned first.
"We also need a feasibility study to see what are the issues we need to look at," she said. "I'm excited about the potential and what it will do for our kids in early education."