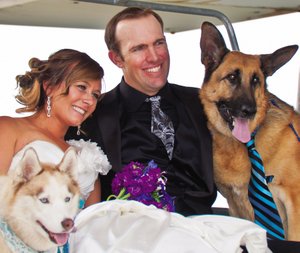 Gmeiner and Davidson
Carly Gmeiner and Dylan Davidson, of Steamboat Springs, were married July 13, 2012, at Steamboat Ski Area surrounded by friends, family and proud parents Jim and Kate Gmeiner, of Steamboat, and Tim and Karen Davidson, of Whangarei, New Zealand. Celebrating with them were maid of honor Gina Gmeiner; best man Blair Davidson; bridesmaids Kristen Dart-Gmeiner, Kylie Douglas and Kate Marshall; flower girl Paige Kahn; groomsmen Zach Gmeiner, Luke Kessler, Collin Jenks, Pat Phoenix and Max Kahn; and their dogs, Ilo and Kisa. Carly, a graduate of the University of Colorado, and Dylan will continue to reside in Steamboat where Carly is employed by SmartWool and Dylan is a snowboard instructor and real estate agent with HomeSense Realty.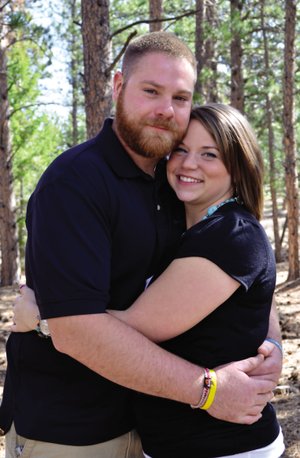 Graeper and Stanfill
PJ Johnson and Scott Stanfill, formerly of Steamboat Springs, are proud to announce the engagement of their son, Preston Stanfill, to Emily Graeper, daughter of Steve and Judi Graeper, of Portland, Ore. The wedding is Aug. 11 in Portland.